About VJR
Family business for over 30 years
We are based in Leeds and have undertaken all kinds of roofing jobs over the last 30 years. VJR Roofing Services are a proud family business with family values. Owner Peter is very well known around the Leeds area, please read our roofer reviews below if you need to know more.
Our main aim is to offer the best service, provide you with the best quality roof, & also keep your costs down. We also offer a wide range of locally sourced materials. Just call Peter or Ryan today for a free quotation & we will be with you as soon as possible.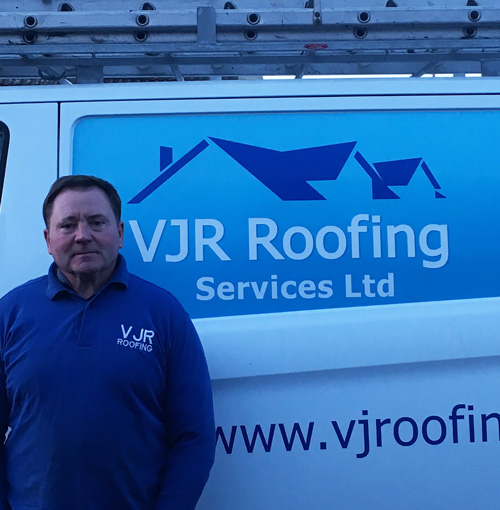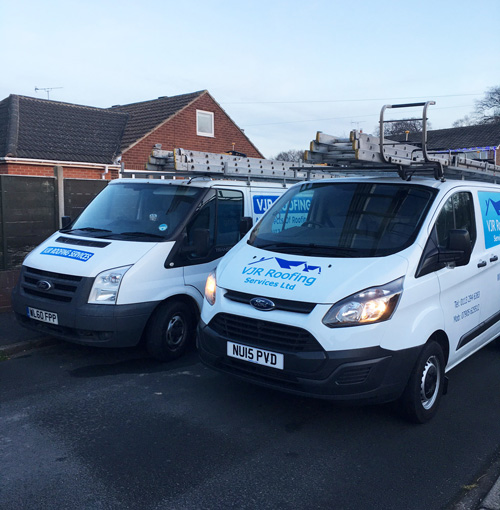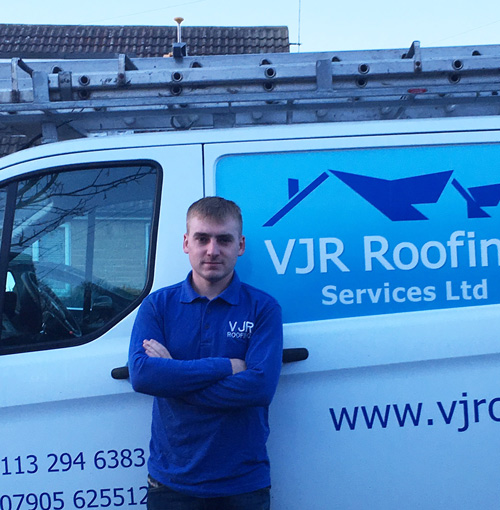 Our Services
High quality, affordable roofing solutions
Quite simply, we cover all roof related services so you don't have to worry. Our family business has served the Leeds, West Yorkshire area now for over 30 years so whether it's a brand new roof or a general roof repair you need, you are covered with us. If the service you are looking for is more bespoke and not listed here, don't hesitate to give us a call, we have probably roofed it before!
New roofs
Our brand new roofs come equipped with only the best locally sourced materials. All materials & workmanship are fully guaranteed. Please remember, you can always call for a free no obligation quote if you are unsure on what you need.
Roof repairs
We have been repairing roofs around Leeds, West Yorkshire for over 30 years now. Locally established, folk tend to know us around the Leeds area, and will feel like they can ask us anything. We pride ourselves on those close kind of relationships.
Flat roofs
The traditional flat roof tends to be quite prone to leaks and erosion due to the simple shape of the building itself. These might include garages, porches, bungalows, or even commercial buildings. You are covering for flat roofing at VJR Roofing Services Leeds.
Re-roofing
Over the years, we have re-roofed all types of buildings around Leeds & West Yorkshire including detached, semi-detached, bungalows, and larger commercial buildings. We do a lot of re-roofing insurance work, so if your an insurer don't hesitate to get in touch today for the best prices.
Slate & tiled roofs
Slate is much more durable than lots of other roof materials, and will last you for many years. We thoroughly recommend getting in touch & looking through our selections of materials for the best style to suit your home. We aren't just stylish at VJR Roofing Services Leeds, we actually offer a quality service too!
Guttering, fascias & soffits
Drainage of the old British weather is so essential for any building, especially in the Leeds area. Being in the North of England means we are prone to some of the wetter weather, which also means that we all have to take extra care & make sure our guttering is up to date. Remember – Free no obligation quotes available.
Chimney repairs
We love to see chimneys in the skyline, especially on those cold winter months – We think you don't see enough of them anymore. Anyway, if you have a chimney, it may be very old by now and in need of a good bit of TLC. Call us for a chat.
Velux windows
Either yourself, or at least someone you know will have most likely had a loft conversion built at some point. Velux windows offer natural lighting to your brand new room, and they come with a guarantee. Give your space that extra wow factor, call VJR Roofing Services Leeds today.
Our Reviews
At VJR, we pride ourselves on top reviews
We have served the Leeds & West Yorkshire area with a high quality, affordable roofing service for a long time. Over the years, we have gathered some outstanding reviews from our customers. Please read through them below.

If you would like to leave us a review, please click on the button just below to the right.
REQUEST_DENIED: API keys with referer restrictions cannot be used with this API.