Keeping a secure roof over the family home is imperative! If your roof is old and starting to fail, you may consider replacing it. Reroofing can in many cases be a far more cost-effective solution to a new roof. It is not suitable in every situation, so understanding the differences between a reroof and roof replacement is important.
What is reroofing?
Reroofing involves the process of layering a set of new shingles over an existing set of shingles. This process can only be done once! If you already have two layers of roofing in place, reroofing is not a viable option. Re Roofing can be done faster and be far less expensive than a complete roof replacement as a result of there being no tear off.
When reroofing should not be done
Rotting timbers: It is often difficult to know what stat the roof timbers are in prior to lifting the shingles. If they are rotten or sagging then you are simply papering over the cracks and reroofing is not suitable!
Partial re-roofing: Re-roofing a small section of your roof can also lead to problems as one part of the roof will be thicker than the other.
One-time only: Re-roofing can only be if there is one layer of shingles in place. Adding more than two layers will make it difficult to secure a third layer and risk damage to the long-term integrity of your roof.
When reroofing can be done?
Extending a secure roof: If your roof is coming to the end of its lifespan, but is in otherwise good condition, then reroofing can help to breathe new life into your roof.
One-time only: If your roof as never been re-roofed before and only has one layer of shingles then reroofing can be a fast and cost-effective solution to your problem.
How can VJR help?
We have over 30 years' experience as re-roofing contractors in Leeds and West Yorkshire. Our family run team can help to advise you on the best course of action on how to maintain a secure roof. We provide a number of roofing services using quality roofing materials and all to our own high standards and in-line with building regulations. For more information on how a re roof system could benefit you, why not speak to a member of our team.
Before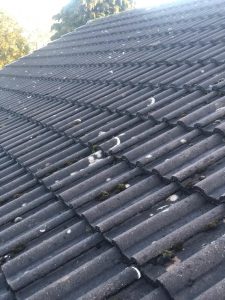 During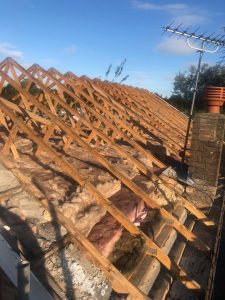 After